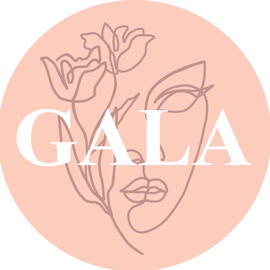 HPSH Girl's Alliance Association
---
Action Items!
St. Paul Public School Students!

Please fill out one of the two surveys that you best identify with provided below.

GALA is pushing the SPPS district to provide free menstrual products in bathrooms. Your responses will provide information on the current need in the district and your thoughts. This information helps us ensure that menstruators can be adequately supported and empowered!

Contact us with any questions you have!
---
Our Mission
The Girl's Alliance Association (GALA) seeks to empower and provide a supportive community to the girls of Highland Park. Through this club, girls are given resources towards their success, and experience activities that can contribute to their self-growth. Our club is associated with Period, the Menstrual Movement which strives to give all girls access to their menstruation needs. While also being a chapter of Period, GALA advocates and educates girls on important issues regarding women's health and empowerment. GALA's inclusive environment aims to connect with every girl and allow them to confidently be themselves!
---
GALA's 2021 Menstrual product Drive
We are hosting our second menstrual product drive. We'll be donating products to Haven Housing, a women's shelter based in Minneapolis.

We'll be collecting menstrual product donations of pads, tampons and pantyliners between December 6th - December 10th. Products can be dropped off in Highland Park's Front Lobby and Ms. Menke's room (Room 2203) before and after school.

We've also included a list of alternative products that you may purchase and donate that are outside of the P&G brand. Due to the conditions that the company operates in, as well as the health concerns that have been raised against P&G.

We encourage you to share this post with your friends and family. Feel free to contact us with any questions or concerns you have!
---
Contact Us
Our executive board can be contacted through our club email. Email us any questions you may have about the club or any ideas you have for future meetings or service projects.
Follow us on our Instagram page for frequent updates regarding events and service projects as well as photos and information.
Join our Remind and Schoology for direct messages from the executive board on upcoming events, resources, and reminders.

Schoology Join Code: CWP8-JSTX-2ZP6W
Operation Power to the Period
Our project, Operation Power to the Period, aims to propose a policy to the administration of Highland Park Senior High School to provide HPSH menstruators an easy and reliable method of getting menstrual products. Through our proposal, we hope to achieve:
Menstruators having access to free menstrual products within our bathrooms

Addressing and helping dismantle period stigmas

Empowering menstruators by giving adequate resources
Our vision is to create a community at Highland Park where all menstruators can be confident in knowing they're being provided enough menstrual products, support, and inclusivity.

After receiving approval for the policy in the 2020-2021 school year and moving the proposal to the district level, we are beginning to look into funding this policy. Through fundraising efforts spearheaded by GALA, as well as applying for grants, we have hopes to implement this pilot program by the end of the 2021-2022 school year.

As students, we already face so many hurdles, and the ongoing pandemic has exacerbated these effects. Something as basic as a human necessity and a normal bodily function, should not be a worry we prioritize as students. By implementing this policy, we hope to remove this burden that so many face, but goes under the radar due to its associated stigma.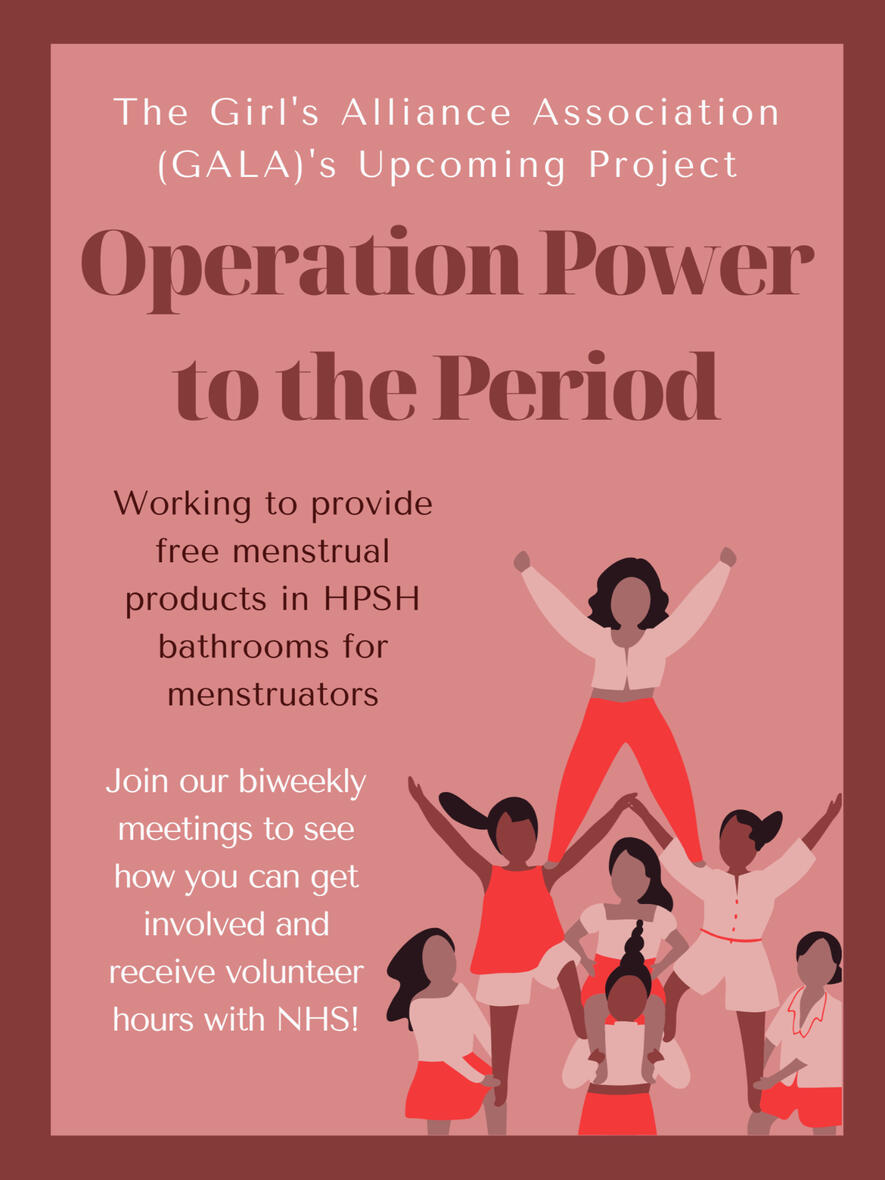 Upcoming Events
GALA is meeting on December 10th at 3:15 pm in Ms. Menke's classroom (Room 2203)

We'll be concluding our menstrual product drive and have fun Christmas activities planned. We are also providing treats and gifts!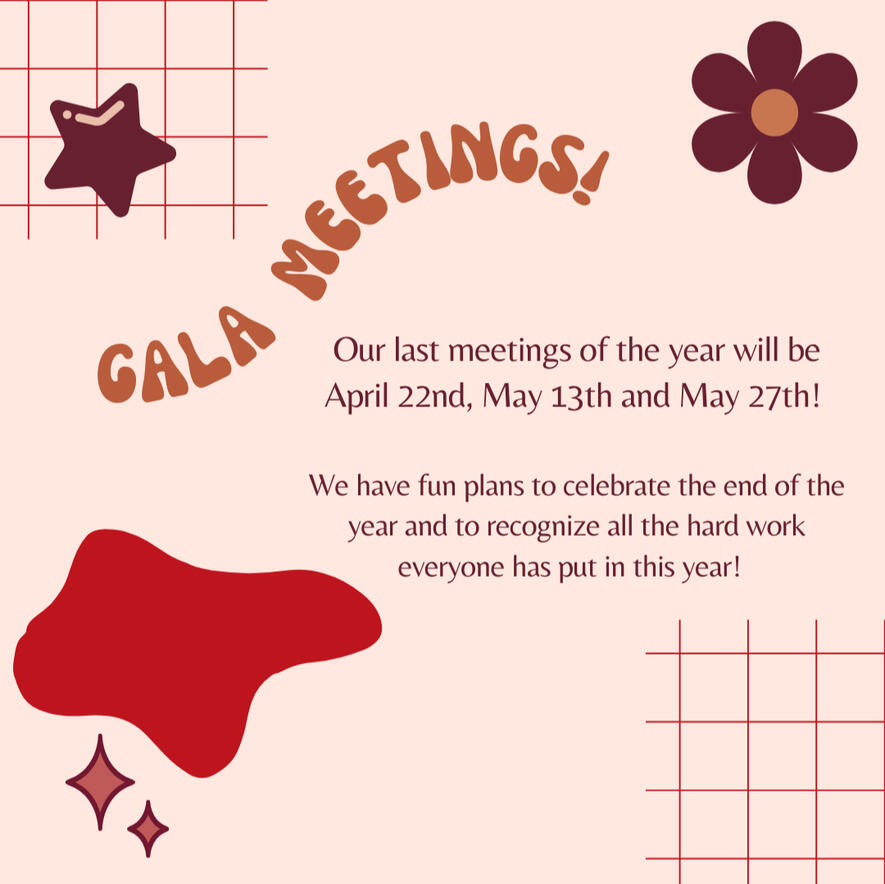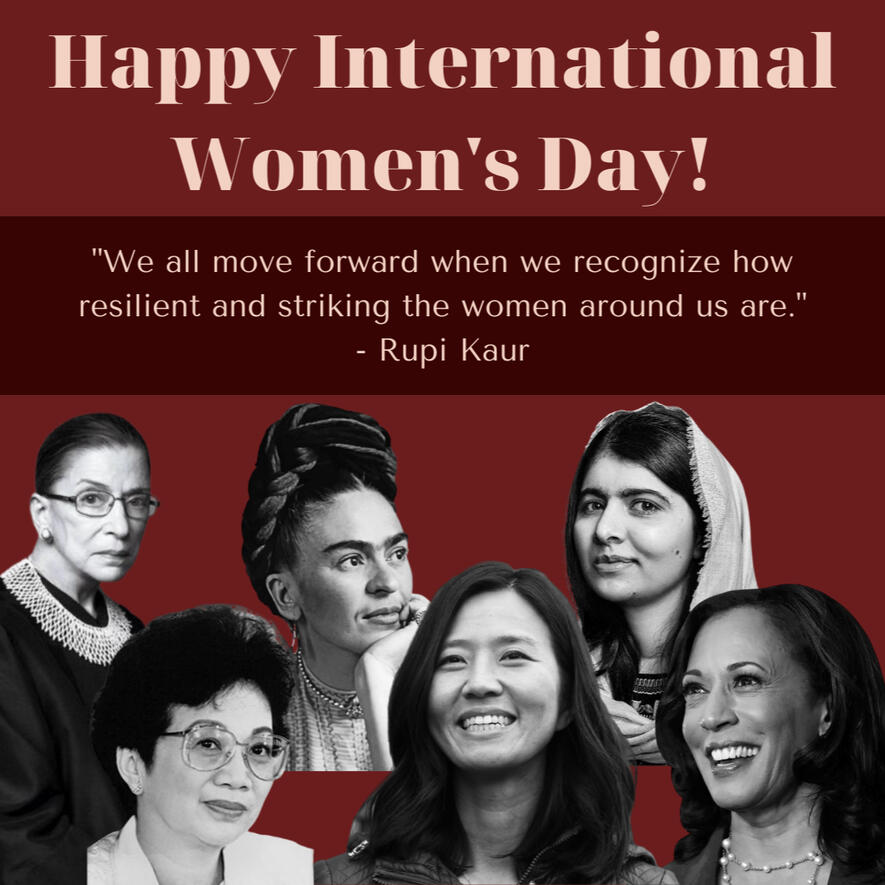 Check out our Spotify playlist!
---
Quick resources